0000017c-83f8-d4f8-a77d-b3fd0c3b0001¿Qué Pasa, Midwest? is a bilingual podcast that creates a sense of community for Midwestern Latinx who are missing an essential piece of their cultural identity. We do that by sharing their stories to create a sense of hope and alliance. We also foster education on divisive issues. Let us know what's happening, en tu ciudad, in your city! Submit your ideas! Dejanos saber de que estan hablando en el Medio Oeste.
¿QPM? S5 EP 5: Helping meet the ever-changing needs in the community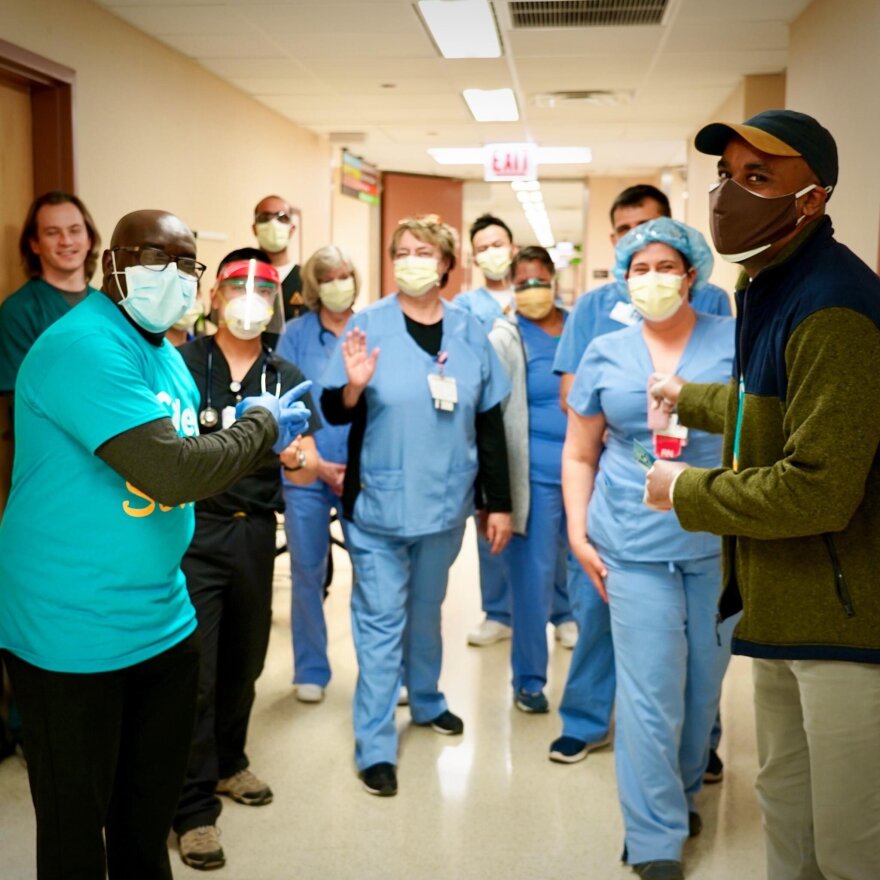 En este episodio, host Judith Ruiz-Branch habló con Shammrie Brown, Senior Outreach Director of New Life Covenant Church Southeast, via the Tape A Call app. Hablaron sobre cómo los miembros de la iglesia continue to help la comunidad despite the coronavirus and unrest following the murder of George Floyd. In addition to supporting local catering companies by purchasing comida para los trabajadores esenciales and those in need, la iglesia also provides pruebas de COVID-19 gratis and other services to the community.
La canción para este episodio es, "No Estas Solo", a collaboration from Carlos Vives and Ruben Blades, dedicado a todos los afectados por the coronavirus pandemic. Proceeds from the song will benefit two separate charities in Panama and Colombia.