Deaconess nurse Craig Meier gets one of the first doses of the Pfizer-BioNTech vaccine delivered to the Tri-State.2020...and now 2021 will go down in history- its full impact is still being written. Here is WNIN, IPBS and Side Effects complete coverage.
Business Leaders Get COVID Briefing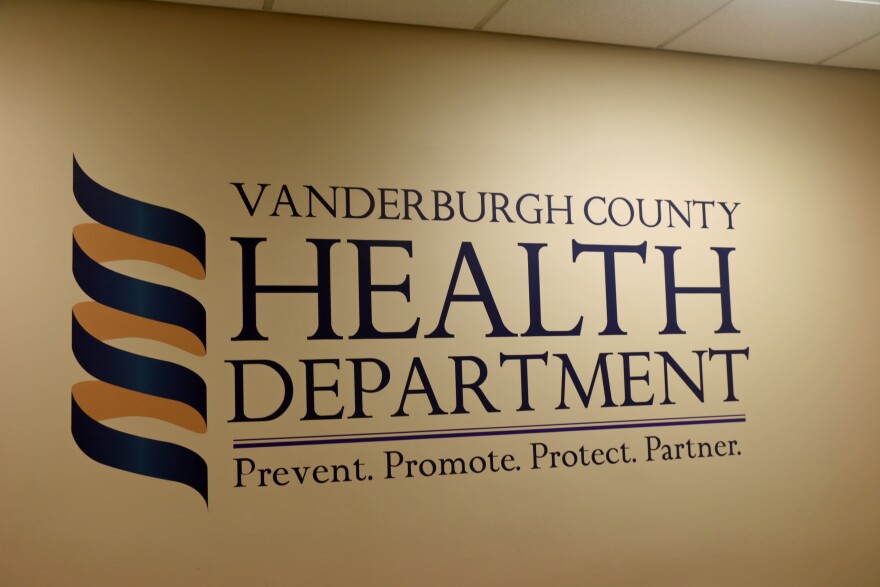 Local business leaders concerned about the Delta variant surge held a town hall Monday to exchange information.
The business leaders got a briefing over Zoom from Deaconess President Dr. James Porter on the current situation with the Delta variant. Porter says we can expect cases to rise above the previous COVID surges, and that this surge is putting higher numbers of young people in the hospital.
"So there are more kids and young adults ending up hospitalized as a percentage than there were with the alpha variant."
Lynn Herr with the Vanderburgh County Health Department gave the latest numbers on vaccines. Over eighty percent of eligible White county residents are fully vaccinated, but Herr says the rates among Latinos and other minorities are low.
"It's only 2.4% that's been vaccinated. Our Black population is down to 6.3%"
Other speakers said that more local businesses are beginning to require that their workers get vaccinated. Tuesday's virtual town hall was sponsored by the Evansville Regional Economic Partnership organization.