Woman Injured in House Fire Flown to Indy Hospital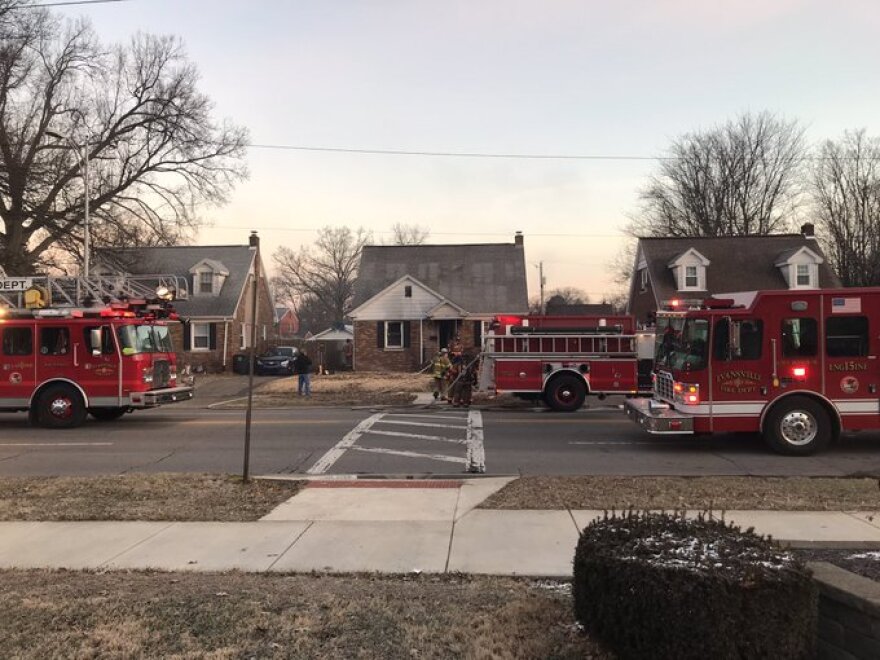 A woman has been flown to an Indianapolis hospital following a house fire in Evansville.
Evansville firefighters were dispatched to the house at 1720 Washington Avenue at about 6:40 Friday morning.
In a release, EFD Division Chief Mike Larson said when firefighters arrived, they found black smoke coming from the front of the home.
A passerby had stopped and found the occupant at the back door.
EFD personnel got the occupant out of the house and to an AMR ambulance.
Larson said AMR took the woman to St. Vincent Hospital and she was later flown to Indianapolis for treatment of smoke inhalation, and second degree burns to her hands and face. Her identity was not released.
A dog was also rescued and turned over to Animal Control.
Firefighters limited the fire damage to the living room with smoke damage throughout the first floor of the home.
Larson said the fire originated in a recliner in the living room near the front door.