Messages and flowers left at shooting site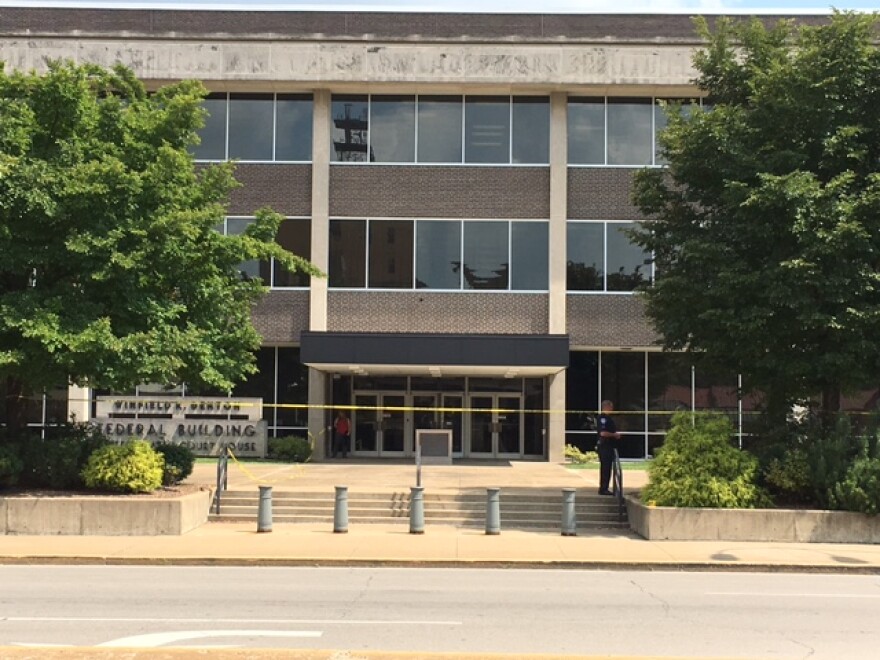 Protesters wrote statements and left flowers at the site of Tuesday's deadly police shooting in Evansville.
After a vigil Tuesday night, authorities found statements written in chalk outside the federal building on Martin Luther King Blvd.
One read "bat vs. 2 guns = excessive force." Another said "rest in power, Ricky Ard."
Two police officers -- one an Evansville city cop, the other a federal officer – fatally shot the 55-year-old Ard in front of the building.
Police say Ard was swinging a baseball bat and breaking glass in the building's front doors.
The glass cut the face of a federal officer inside the doors.
An Evansville officer arrived a short time later and tazed Ard but police say it didn't stop him, and both officers fired their guns.
EPD Sgt. Jason Cullum said shortly after the shooting that officers have a right to protect themselves…
("He was acting aggressivl toward the officers, he'd been given multiple opportunities to put the bat down and comply with the officers.")
Cullum says officers had to act…
(It's an unfortunate situation anytime an officer has to use deadly force but it's incumbent upon our officers to address these situations and end them to protect their own lives as well as those of the community.)
The EPD is leading the investigation.