Fire Destroys Evansville Business
There were no injuries in the fire at Green Tree Plastics Tuesday afternoon.
Firefighters were called to the Green Tree Plastics facility at 1107 E. Virginia about one o'clock Tuesday.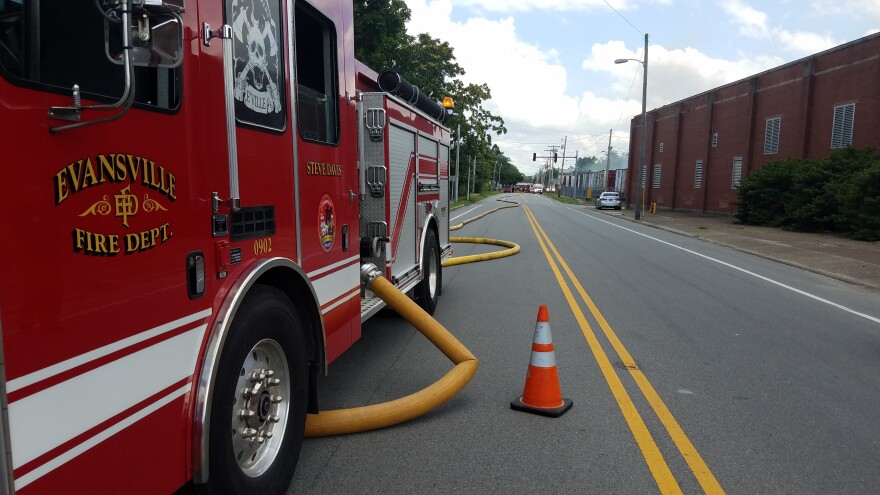 The fire spread quickly. Thick, black smoke was visible throughout the city. The blaze caused the roof and at least one wall to collapse. By two pm, firefighters were attacking the blaze with three aerial pumper trucks that were pouring water on from above to put out any remaining flames.
The building is close to the busy interchange at U.S. Highway 41 and the Lloyd Expressway, which caused traffic to back up in the area. Compounding the traffic issue was the presence of mowing crews that happened to also be working in that area.
As of 4pm, WNIN had not been able to independently confirm a cause for the fire.
According to its website, Green Tree Plastics manufactures items like benches and tables from recycled plastic.