EPD: Holtz Made No Personal Gain Via Fraud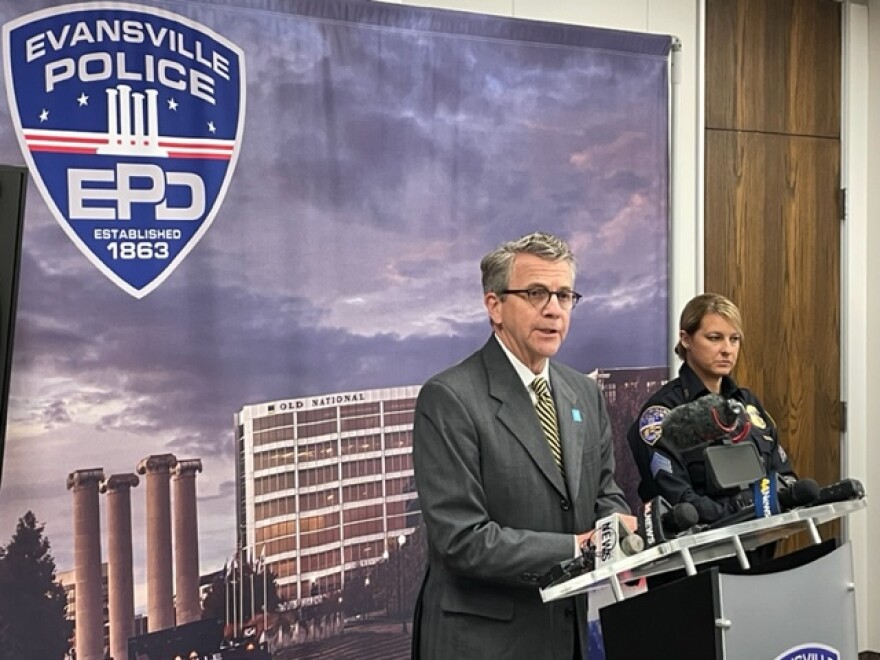 The former Evansville Parks Director faces a dozen felonies
Authorities say the former Evansville Parks Director accused of fraud, forgery, and misconduct made no personal gain. WNIN's John Gibson has more:
Brian Holtz resigned last July when officials say evidence mounted that he had falsified documents and forged signatures.
Mayor Lloyd Winnecke told reporters at police headquarters Monday that he was saddened and angered:
"While it's important to note that there's no evidence of stolen money, it's equally worth noting that our finance department estimates the city's financial loss due to these crimes to exceed $360,000."
EPD Detective Nathan Van Cleeve says Holtz told investigators he did nothing wrong and described the discrepancies as "errors":
"The State Board of Accounts Special Investigator Ron Robertson is concluding a forensic examination of the parks department accounts and has also found Holtz to be solely responsible for the alteration of the invoices and contracts."
Investigators determined Holtz made no financial gain and EPD Sgt. Anna Gray couldn't explain why he allegedly made the moves:
"It's one of those things where what motivates somebody we don't always know unless they tell us. So, at this point we don't know the why."
Holtz faces 12 felonies. He turned himself into police Monday morning.