Tri-State Braces for Severe Storms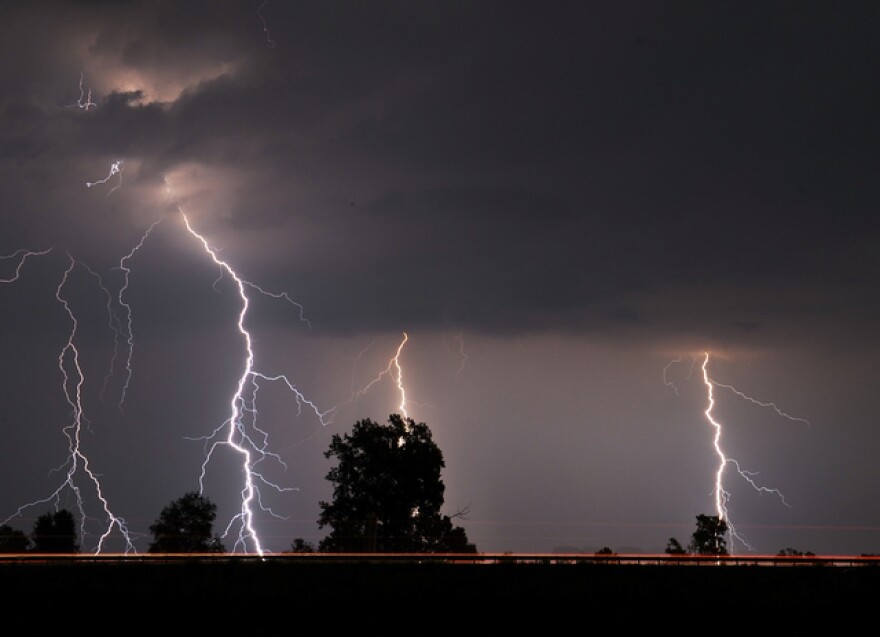 The area faces a "moderate risk" of severe weather
We're keeping an eye to the sky for severe storms on Wednesday. WNIN's John Gibson has more:
The Storm Prediction Center says the Tri-State faces a Moderate Risk of Severe Weather.
Forecasters are predicting damaging winds of 60 to 70 mph winds or higher, large hail, and possible tornadoes.
The National Weather Service says the main concern will be a line of thunderstorms expected to move from west to east across the region Wednesday afternoon and evening.
Forecasters say the storms are expected to bring widespread damaging straight line winds with embedded tornadoes possible.
Large hail will be most likely over the Purchase area of western Kentucky.
A wind advisory will be in effect until 7:00 this Wednesday evening.